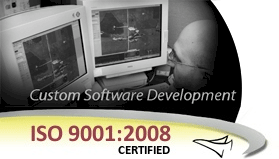 Your Comprehensive UAV Source...
Featured Products





HORIZONmp Ground Control Station Software
MP2128HELI2 UAV Autopilot
Ground Control Station Software point and click mission planning, multi-UAV support, integrated simulator and much more. This software is sold with the purchase of an autopilot system.
Based on proven MicroPilot autopilot technology, it flies fixed wing and heli UAVs. Upward compatible with the MP2x28ᵍ² series of autopilots. Includes Ublox 4hz GPS module, and compass module. Supports fully autonomous flight from takeoff to landing.
MP21283X Triple Redundant UAV Autopilot
MP2128HELI-LRC2 Enclosed helicopter UAV autopilot (2.4GHz)

The MP21283X contains three of MicroPilot's premier MP2128HELI2 autopilots, expertly designed to complete flight missions with high value payloads as well as over sensitive areas. Loaded with 11 serial ports, Eight redundant high current drivers and power supplies, and 16 independently-generated servo signals, the MP21283X sets new reliability standards within the industry. MP21283X provides the reliability UAV operators need to fly over sensitive regions and geographical areas that without triple redundancy offer little hope for recovering a lost vehicle.

Equipped with full airside and groundside UAV system components, the MP2128LRC is MicroPilot's premium UAV autopilot package.
trueHWILmp Simulator
MicroPilot's new True Hardware in the Loop (trueHWILmp) simulator offers UAV integrators and researchers the highest fidelity UAV autopilot simulation available on the market today.




MP2x28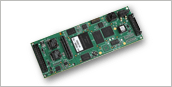 Small size without sacrificing functionality; 28 grams, 4 cm by 10 cm
GPS waypoint navigation with altitude and airspeed hold
Completely independent operation including autonomous takeoff, bungee launch, hand launch and landing
Powerful script language command set
HORIZONmp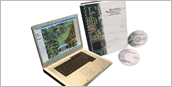 User friendly point-and-click interface
Runs on a Windows computer or laptop Video support
Multi-UAV support
Allows the operator to monitor the autopilot, change waypoints, upload new flight plans, initiate holding patterns and adjust feedback loop gains
XTENDERmp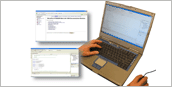 Customize control laws for enhanced control of your airframe
Custom software
communicates to the
MP2x28 through the HORIZONmp
Ability to write custom GCS Includes all development
tools
Supports Linux & Windows CE
Extends the HORIZONmp to accept third party software that can access autopilot data (e.g. vision software)
Extends the autopilot to control custom payloads and collect data from custom sensors